yoga teacher, reiki healer and holistic belly massage practitioner specialized in the female pelvis
I know how important it is to make space within your body
I'm Steffi Von Brunner and from my own experience I know how important it is to have space in your body, mind and soul. After several burn-out periods in my life and living with chronic pain in my pelvis I know how it is when there's no space and only tension and pain.
Through my own experience and many years of research, trainings, courses and books I now help other women and persons born with a uterus to create space in their body, mind and spirit. I use many different practices to keep myself happy and healthy and share these with you to get the same results. 
It all started with yoga for me. I stepped onto my first yoga mat when I was 14, but it wasn't until my Masters in Architecture that yoga really took a seat in my life. After finishing my Masters Degree in Architecture I did a yoga teachers training in Bali to deepen my practice. Soon after I got back I realized how much I loved teaching yoga and I started with my first weekly class. A year later I slowly added more and more classes to my schedule until I needed to make a choice. I was working as a Chef at a child's daycare facility and working these two jobs had driven me into a burn-out. I chose my love for yoga. Short time after I began to deepen my knowledge as a yoga teacher and started different advanced teacher trainings which led me to the pelvis. 
Advancing my knowledge in the female pelvis led me to different practices besides pelvic yoga. I did a training with a pelvic physio therapist, Isa Herrera, and started my Chi Nei Tsang therapist training with Zendrik van der Merwe which led me to my Reiki course with Lisa Powers. Combining these practices together I now have a comprehensive knowledge on educating womxn on pelvic health and helping them with many pelvic issues. 
I feel it is my mission to empower women to take back their pelvic power and health.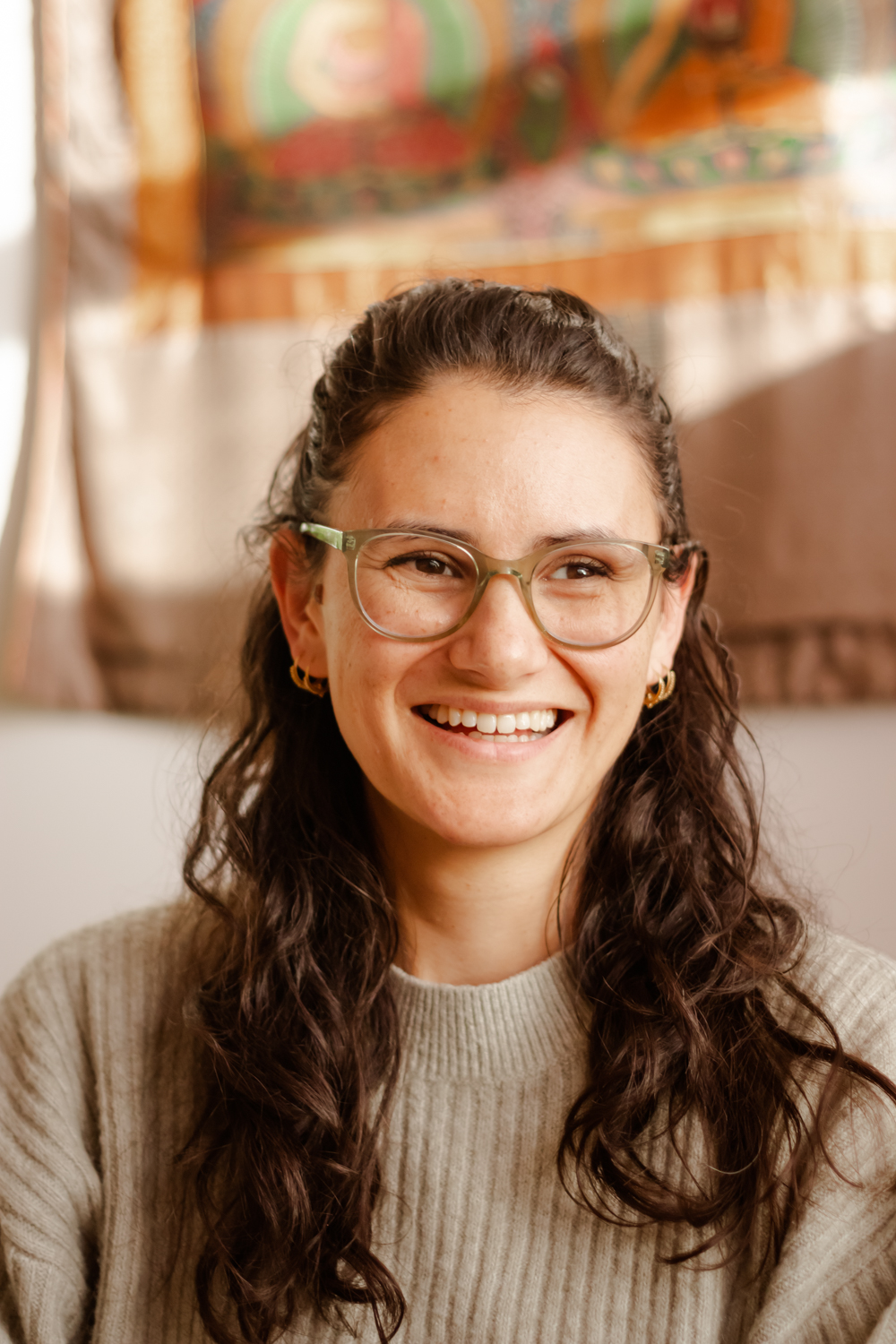 Trainings & Courses
Frog Lotus Yoga – RYT 200 hr Vinyasa Flow – 2014
Sadie Nardini – Core Strength Vinyasa Trained – 2016
Yoga Moves – RYT 300 hr Advanced Your Yoga – 2016-2017
Coral Brown – Mandala of Asana Shive Rea – 2017
Leslie Howard – Yoga for Pelvic Health – 2017
Alison Melvin – Yin Yoga and Energy – 2018
Isa Herrera – Female Pelvic Floor Training – 2018
Zendrik V/D Merwe – Chi Nei Tsang Therapist Training – 2019
Eliane Bernhard – Deeprelax Yoga Nidra Teacher Training –  2019
Lisa Powers – Reiki Level I, II, Master – 2020
Leslie Howard – Pelvic Floor Yoga Teacher Training – 2020-2021
Universiteit Leiden & Leiden University Medical Center – Anatomy of the Abdomen and Pelvis; a journey from basis to clinic – 2021-2022
Free 60 minute yoga class
focused on the hips, pelvis and lower back
30 minutes of flow followed by 30 minutes of yin yoga