Join me for online yoga & more from the comfort of your own home with weekly classes and my Yoga & More membership
Feel at home in your body
Let me help you create space and awareness in your body and feel grounded. Healing body, mind and spirit.
I teach different kinds of yoga styles, from restorative and yin to vinyasa and flow.
My classes have a clear structure and a lot of attention to alignment. My style is fluid and ever evolving. Most important in my yoga classes is that you learn to listen to your own body. You learn to adjust the posture to your body and not the other way around. This is one of the greatest lessons that yoga has given me and I am happy to pass it on to you.
YIN YOGA
Wednesday 18:00-19:00
online via Zoom including 7 day replay
single class €10
Slow-paced style of yoga where you hold the postures for a longer time (3-7 minutes). Targeting the deep connective tissues. More meditative, giving you space to turn inwards and connect to your inner guide. Using the postures for getting to know your body and where your boundaries lie. 
FLOW & RESTORE
Sunday 17:00-18:00
online via Zoom including 7 day replay
single class €10
The perfect combo of what a practice could look like for me. Join me for 15 min meditation/breathwork followed by 30 min of flowing and ending the class with 15 min Yoga Nidra style Savasana. Perfect for the cyclical body to not disrupt cortisol levels. Awesome during luteal phase and still gentle enough during menstruation if you like some movement.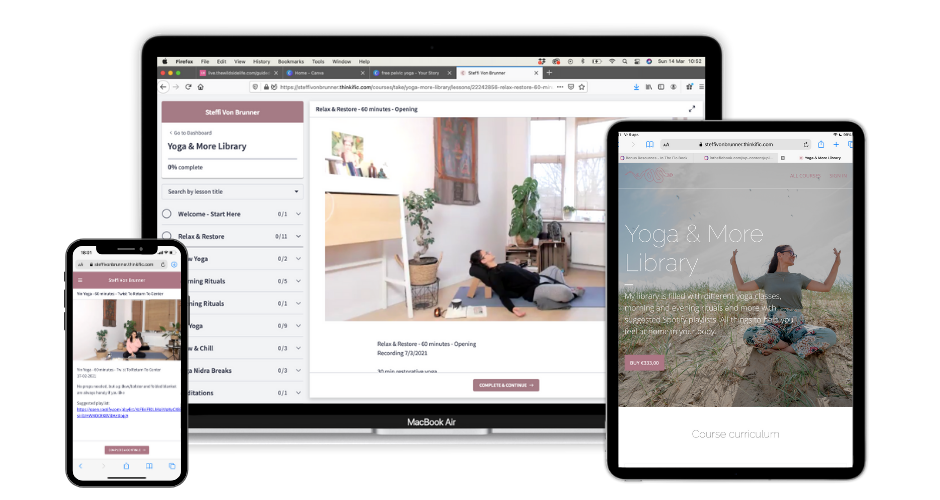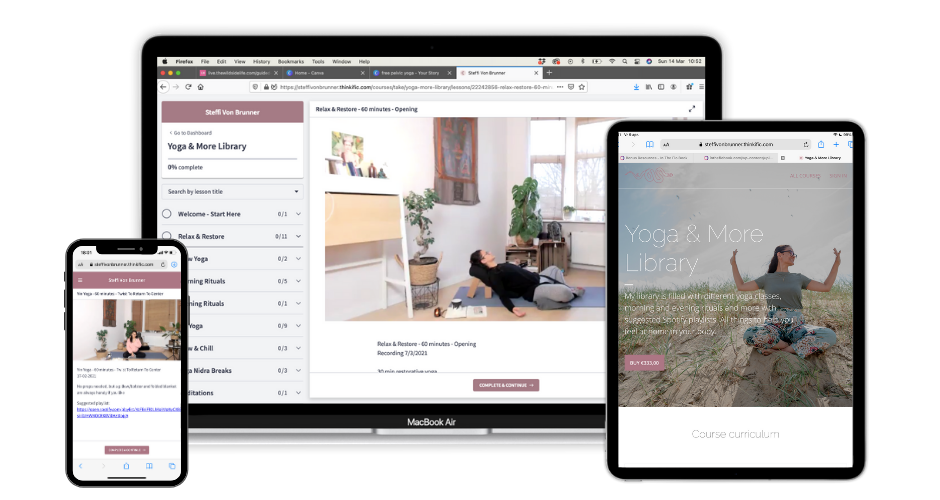 YOGA & MORE MEMBERSHIP
all the live online classes (including the recordings, 2 per week)
+ access to the Yoga & More Library
+ special discounts on events & online courses
+ members only yoga classes and more
€33 per month with a minimum of 3 month commitment 
My library is filled with different yoga classes, from yin and restorative to yoga nidra and vinyasa flow with suggested Spotify playlists. Here you find morning and evening rituals, meditations and recipes. All things to help you feel at home in your body. When you are a member you get all these special perks including the library, discounts on events and online courses and special members only masterclasses.