creating space & awareness in your pelvis through gentle movement, soft stretches and tender self massage in this 45 minute pelvic yoga class
connect to your womb and pelvic bowl & release tension, invite in spirit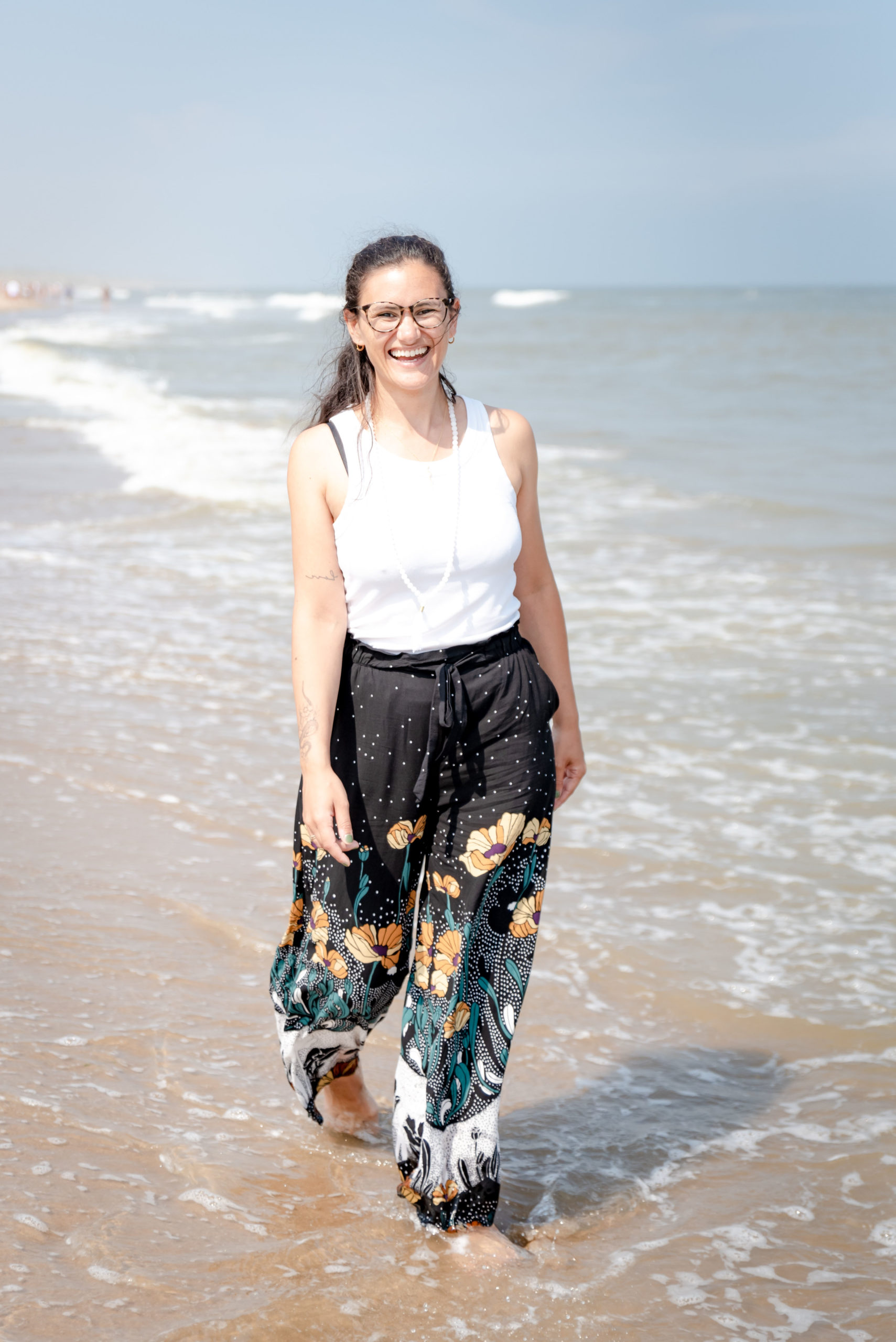 Hi, I'm Steffi and I am your pelvic health guide and yoga teacher.
I'm doing this work because it's something that I could have used myself. Around 10 years ago I started to feel pain in my pelvis around the same time I got an IUD. It started with  pain in my lower back, pain with penetration and pain during orgasms. It really influenced all parts of my life and unfortunately my GP was not able to help me.
Walking around with the pain and tightness for a long time not doing anything about it only made it worse and worse. So I started to do my own research and ended up learning and working with amazing teachers and therapists like Annemarie Reilingh, Isa Herrera and Leslie Howard. When I started my advanced yoga teacher training I decided to research how yoga could help and this ended up in me specializing in the female pelvis. 
I would love to support you further on your path back into your pelvic space with my online 6 weeks self study course Awaken Your Pelvis, Pelvic Health Coaching or Bodywork.
Create a safe and comfortable environment for practicing your pelvic yoga class.
Great if you've got a yoga mat, a big bolster, but a big towel and big and firm pillow will do too! Be creative with what you've got at home!
If you have pelvic pain or pelvis issues, always consult with your doctor or a certified yoga teacher before doing this yoga class.
Experiencing the Rest & Restore massage with Steffi is a profound and unique experience. Her generous care and feel for what is needed by the whole organism (mind, body, spirit) to find back its balance is deeply healing. I wholeheartdly recommed it!
I've been learning so much about my body by focusing more conscious attention to my pelvis. And btw the first zoom we had with the yoga class, damn, I never felt like this after yoga. As if I was in a awakened fog haha. I don't know how to describe it, but to give conscious attention to my body and pelvis in that way was really powerful and beneficial to me! So thank you!
Highly recommend Steffi her energetic belly massage.
1,5 hours of being touched on an area that hold so much, has been really profound. After our session I felt so open, exposed (in a beautiful loving way) and free. She offers a truly safe space for you to come back home to yourself. The clinic space is beautiful and I can't wait for a future session with her (: